FREE StuffIt Expander 16 (2015) for Apple Mac OS X


STUFFIT
Expander

®

16 for Mac
ACCESS ANYTHING!
Expands compressed files
100% FREE StuffIt Expander Download!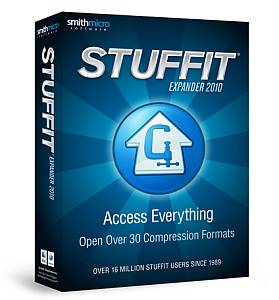 Note: STUFFIT EXPANDER ONLY EXPANDS FILES!
For the complete expansion & compression solution, get StuffIt Deluxe for Mac
The award-winning STUFFIT EXPANDER for Apple Macintosh is completely redesigned for better performance, expanding all your compressed and encoded files!
With StuffIt Expander you can access almost any compressed file, download, or attachment. Free Expander handles more than 30 different file compression formats!
Browse the content of Zip archives & StuffIt X archives (.sitx)
Extract individual files from Zip archives & StuffIt X archives
View thumbnail previews of your images stored in StuffIt X archives
StuffIt Expander for Apple Mac is 100% FREE!