StuffIt 2010 Screenshots
Watch Screenshots of the latest StuffIt 2010 for Mac
StuffIt Start Menu & Wizards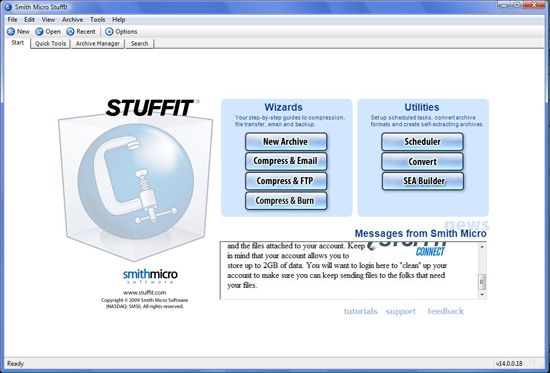 StuffIt File Mapping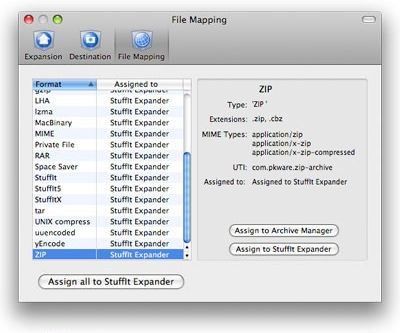 Create Disk Image Files (DMG) -
NEW!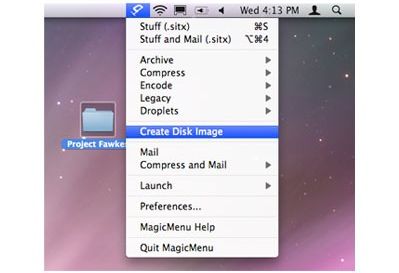 With StuffIt Deluxe you can create disk image files directly from MagicMenu
iPhoto® and Aperture™ export plug-ins -
NEW!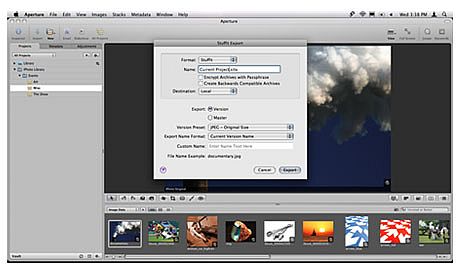 Access the power of StuffIt directly from your favorite photo editing applications!
MacFuse plugins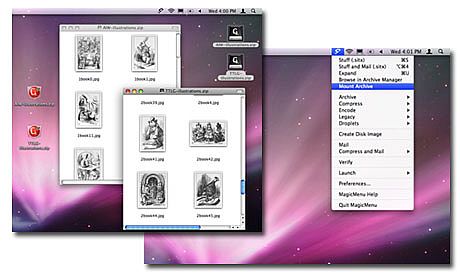 StuffIt Connect -
NEW!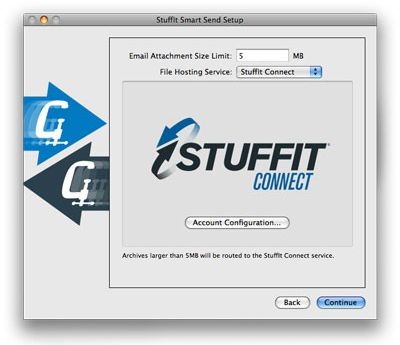 With StuffIt Connect, you can securely store files (up to 2GB), and share them with your friends.
DropStuff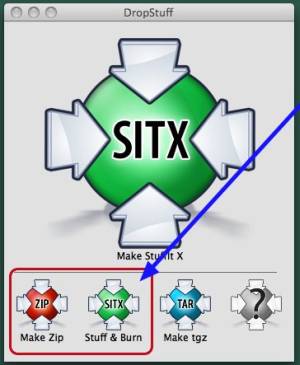 You use DropStuff when you want to make a ZIP or SITX file. Simply drag the file (or folder) to the icon representing the file compression format you wish to make.
Quick Look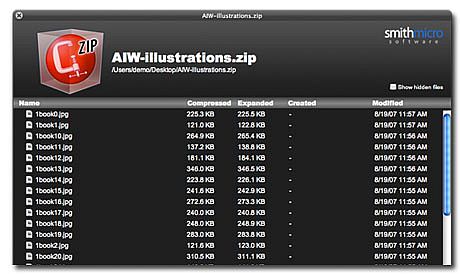 Find your data with the Quick Look plugin - It is easy and quick!