StuffIt 16 (2015) Screenshots
Watch some Screenshots of the latest StuffIt 16 for Mac
StuffIt Destinations Tool Bar
StuffIt Destinations lets you drag and drop files onto any destination tile, where it packages the files and delivers them to a pre-set destination.

StuffIt Destinations Tool Bar Options
You can add as many custom tiles as you want to the StuffIt Destinations toolbar.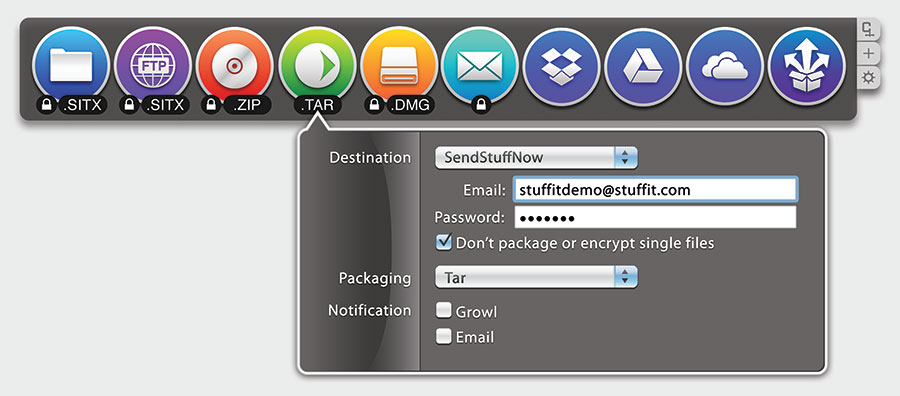 StuffIt Archive Manager
You get more advanced features for creating, searching, and browsing archives.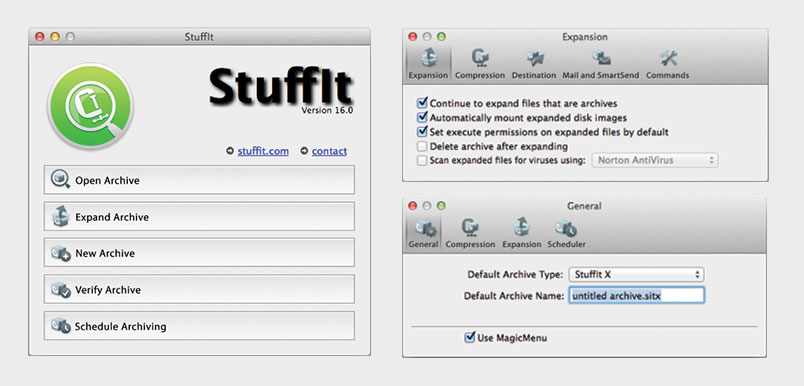 StuffIt Automatic Backups
Schedule your Automatic Backups - Simply Pick a Time, a Save Location, and the File Criteria. Done!